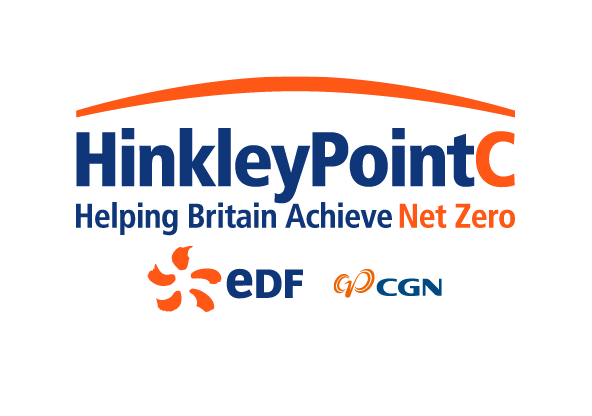 EDF Energy's Hinkley Point C is a megaproject in every conceivable way. The numbers involved are huge: 230,000 tonnes of steel will be used, along with 1.25 million cubic metres of concrete, on a site covering 432 acres that will have 5,600 people working at any one time during the peak of the construction phase.
When completed in June 2026, Hinkley Point C will generate enough low-carbon electricity for nine million homes for the next 60 years.
---
Managing supply chain complexity
With such a vast, complex supply chain and unparalleled security and safety requirements, the project needed a proven logistics partner to manage the arrival of materials to site from multiple UK-based and international suppliers. Further to this, the project's commitment to boosting business in the South West means that many smaller, regional companies are involved, providing local opportunities on a globally recognised project.
Wincanton for EDF Energy at Hinkley Point C controls the storage, handling, asset tracking and transportation for incoming materials from multiple warehouse locations both on and off-site. This includes the storage of materials as diverse as soil samples through to the storage and distribution of 23.2 tonne pipes that form part of the reactor cooling system. Furthermore, we play a pivotal role in ensuring surety of supply across many thousands of product lines and facilitate a three-month buffer stock, minimising downtime and the potential for costly disruption to build schedules for this £23 billion megaproject.
Industry-leading technology
Wincanton manages the delivery of this megaproject through its industry-leading Materials Management System (MMS), which provides an optimised end-to-end capability to manage and de-risk the inbound flow of product to Hinkley Point C against key milestone dates.
MMS provides global visibility of inventory in multiple locations and provides total visibility of the in-transit status of materials to enable flexibility across the supply chain. As a result, Wincanton is delivering improved replenishment decisions and optimised stockholding, which balances inventory, availability and costs. The project also benefits from the capability to expediate and/or delay orders to meet demand changes to maintain availability. It also offers the ability to redirect stock to balance inventory across the estate.
Wincanton also plays a pivotal role in environmental management when it comes to the coordination of traffic flows. This is achieved through a platform developed especially for EDF to monitor and manage adherence to the project's Development Consent Order (DCO) through a GPS tracking system. Utilising smartphone devices, and replacing the previous ANPR system, the DMS monitors of the number of vehicles driving allotted routes each hour, ensuring there are no breaches and thereby minimising the impact on local communities.
Expanding capabilities
As an early extension to its contract, Wincanton worked with EDF and Tier 1 contractor Socea Denys to manage the receipt, storage and transportation of circulating water system (CRF) concrete piping sections. These form a 1.8km section of the underground reactor cooling system for the plant.
Manufactured in Belgium, the pipes are up to 4.1m in diameter and weigh up to 23.2t. Some sixteen different pipe types were shipped in segments to a Wincanton location at Avonmouth Docks, where they were stored until they were called off by Socea Denys for the build programme. At Hinkley Point C they were then welded together by Socea Denys ahead of installation.
Wincanton played a key role in achieving significant improvements across many different aspects of the delivery of the Socea Denys CRF programme for Unit 2. The installation period reduced from 17 months for Unit 1 (double shift) to 15 months for Unit 2 (single shift).
Collaborative off-site services
Wincanton and a locally based specialist in heavy and abnormal logistics have created an open and collaborative model to support the Hinkley Point C project through a platform of complimentary best-in-class supply chain services. Operating under separate contracts, both parties collaborate with the provision of resource and expertise across the near 1m sqft of Wincanton operating space on the project. The introduction of this collaborative approach to the handling of heavy and abnormal loads within the Wincanton supply chain provides EDF with a high level of assurance that would be harder to achieve through a more traditional model of contracts working wholly independent of each other.
With more megaprojects across the UK in the pipeline, the operation in Somerset will provide the blueprint for those in the future.
What the customer says
Rob Evans - Integration Manager, Site Operations, HPC, said:
Wincanton is a trusted, long-term partner supporting our vast and complex logistics needs. Throughout the construction of Hinkley Point C Wincanton has proved itself to be a supplier with expertise, experience and the ability to adapt to the changing needs of the Project. It has also innovated every step of the way with industry-leading technologies that improve supply chain visibility, manage stock availability and monitor compliance to minimise our impact on the local communities.