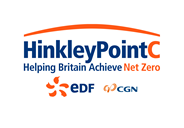 ---
"W² Labs is a great opportunity for us to engage with the UK's leading logistics service provider, to test different use cases."
Dr Josef Haid, Founder and CEO of Pick8Ship
W2 Labs is an innovation programme which is open to early-stage businesses. Wincanton created the initiative to help discover emerging ideas which could solve some of the industry's biggest challenges.
Pick8ship Technology AG, based in Switzerland, has developed a robotics fulfilment solution for managing storage, picking, sorting and shipping using a single, fast, modular system. The technology reduces operating costs by 40-60%.
We spoke with Dr Josef Haid, Founder and CEO about Pick8Ship's solution to drive warehouse efficiency and cost reduction.
Tell us about your product in under 30 words.
Pick8ship is a robotics fulfillment solution where shippers can manage storage, picking, sorting, pick-up and shipping using a single, fast, modular system.
Through your innovation, what problems do you want to solve? And who will benefit?
Efficiency in the warehouse: 10x faster order picking (up to 600 items per hour per station); better use of space (50 to 100% more products per square meter); automated sorting and pick-up at a fraction of space and cost of traditional systems.
Flexibility: mobile system with smart containers and multi-purpose handling robots for receive, storage, picking, sorting, pick-up and delivery. Fast scalable from small to large operations, ready in days (not years).
Digitised processes with integrated software: Pick8ship comes with an integrated modular cloud software, to configure and manage the system Big Data and AI optimised.
Cost reduction: 50 to 80% lower operating cost, significantly lower investments compared to traditional systems.
Benefits: logistics service providers can automate e-commerce logistics fast, profitable and cater to new customer needs like immediacy, flexible pick-up or delivery and sustainability.
What does it mean to you to be among Wincanton's W² Labs cohort for 2022?
W² Labs is a great opportunity for us to engage with the UK's leading logistics service provider, to test different use cases.
Why do you feel innovation is important in today's supply chain and logistics industry?
The industry is in a major transition towards speed, automation and sustainability, with major challenges ahead. Retailers spend over two-thirds of their gross margin on logistics and increasing speed, efficiency and sustainability is a brutal challenge to most of them. There is too much handling and simply automating existing processes will not unlock required improvements. Today's systems are too big, too inflexible and too capital intensive. Many automation projects just replace labour cost with capital and require too long pay back, not great in a fast-paced environment.
How are you hoping to work with the mentors?
We hope for a hands-on and creative approach, selecting the right use cases, getting access to the right people to learn about aspirations and challenges at Wincanton to jointly develop an exciting show case.
What do you do to improve your creativity, innovation and problem-solving skills?
A good blend of conceptual problem solving and getting our 'hands dirty' – we had the best insights and ideas working the process and experiencing the waste and pain first hand. In development we learned a lot from software development, agile approaches and working in sprints.
What do you think makes a successful innovation partnership?
A successful innovation partnership requires bold vision and aspirations, commitment, open relationship, mutual benefits, ultimately - impact.