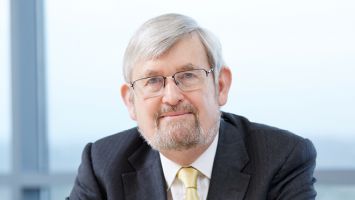 Sir Martin Read CBE
Chair
Experience
Chair of the Nomination Committee and Member of the Remuneration Committee, Sir Martin joined Wincanton as Chair in August 2018. He is a member of the Council of Shakespeare's Globe and sits on its Audit and Risk Committee. Sir Martin is a former Chair of the UK Government's Senior Salaries Review Body, Laird plc, the Low Carbon Contracts Company, the Electricity Settlements Company and the Remuneration Consultants Group. He has served on the Boards of Lloyd's, Invensys, Aegis Group, British Airways, Siemens Holdings, Boots, Asda and the UK Government Efficiency and Reform Board. His executive career included 14 years as Chief Executive of international IT services company Logica plc.
Reasons for reappointment
As an experienced Executive and Chair, Sir Martin brings invaluable leadership qualities and business understanding to the Board. His extensive remuneration knowledge also adds value to the Remuneration Committee.