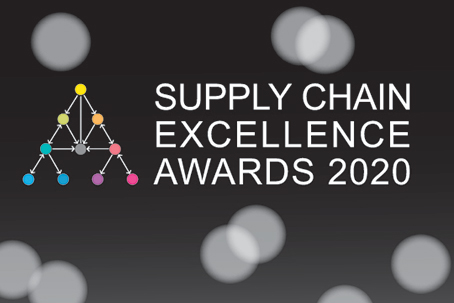 Wincanton is celebrating two award wins at the Supply Chain Excellence Awards 2020 for its work with The Kraft Heinz Company and Ella's Kitchen:
Team of the Year Award - Wincanton for Kraft Heinz

Sustainability Award - Wincanton for Ella's Kitchen
---
The Supply Chain Excellence Awards recognise and reward organisations around the world that demonstrate best practice and achievement in their supply chain operations.
The Team of the Year Award celebrates operations that show the contribution of a high-performing team to supply chain success.
In this category, the Wincanton team was recognised for its work with Kraft Heinz to bring in a collaborative 'ONE team' approach, which sees the two companies work closely to share data, knowledge and responsibility. This allows Wincanton to manage a successful logistics operation on behalf of the food and beverage company from its factory in Wigan.
The Sustainability Award is open to operations that use resources more efficiently and minimise waste.
The Wincanton for Ella's Kitchen team, based at the same Wigan site, won this award for its work to reduce the logistics carbon footprint of inbound shipments from one of Ella's Kitchen's largest suppliers.
This was achieved by redesigning packaging and pallet specifications to maximise the use of trailer and storage capacity, resulting in a 50% reduction in inbound loads, without compromising on stock availability.
Managing Director of Grocery and Consumer at Wincanton, James Hurrell, said:
"Both the Wincanton for Kraft Heinz and Ella's Kitchen teams are shining examples of teamwork and supply chain innovation within the business.
"Winning these two awards is evidence of the fantastic work our colleagues undertake every day; and a reflection of the close, collaborative relationship that Wincanton has with Kraft Heinz and Ella's Kitchen."
Laura Kussler, Head of Distribution UK&I at Kraft Heinz, said:
"It's exciting and rewarding to be recognised not just for what we've accomplished in partnership with Wincanton, but for how we got there. We're all so proud of the collaborative relationship both companies have, which has built a team that really delivers for our customers.
"It's been a challenging year for everyone, so to know that we're on the right track is truly rewarding. We're full of energy and are excited to continue to accomplish great things."
Amanda Holland, Runs Lorries Like Clockwork (Logistics Manager) at Ella's Kitchen, said:
"This award, and the recognition of this innovative project to drive a significant reduction in our supply chain CO2 emissions, is a real source of pride.
"Our friends at Wincanton, our manufacturer, and our haulier have all collaborated to help us to unlock a clever way to reduce our environmental impact. We can't do this work alone, so collaborating with partners that can support us to make this a reality is really important for protecting our planet."
Wincanton has worked in partnership with Kraft Heinz for more than 25 years and started its relationship with Ella's Kitchen in 2012.