Wincanton has worked in partnership with organic health and beauty company Neal's Yard Remedies since 2008. In August 2020 Wincanton migrated its warehouse and transport fulfilment services for Neal's Yard Remedies to a high-volume shared user facility in Nuneaton, Warwickshire, to provide a more efficient nationwide service for the retailer's network of stores, wholesale and retail partners.
---
A blend of innovative solutions
The new state-of-the-art facility has enabled the digitalisation and automation of key processes in the supply chain for Neal's Yard Remedies, creating a faster and more reliable fulfilment operation. Working in partnership with key suppliers, Wincanton sought to improve picking accuracy and efficiencies.
Addressing these issues would ensure Neal's Yard Remedies benefited from a positive customer experience and efficient cost to serve.
Wincanton has developed a unique solution for Neal's Yard Remedies Organic, pairing robotics with colleagues using wearable technology. It is fully integrated with order processing and inventory management, providing flexibility and scale during periods of increased demand.
Autonomous mobile robotics
The robotics solution has been developed in partnership with Sorion and six of its MiR100 autonomous mobile robots (AMRs) went live in June 2021. Each AMR can carry a load weight of up to 100kg, operating uninterrupted for 10 hours on a charging time of two hours and run at a speed of 1.5m/s. The AMRs use laser-mapping for ergonomic efficiency in a high-volume, fast-moving eFulfilment environment, taking the most efficient route to pick the order in the warehouse, stopping in the right location zone where an order is required to be picked.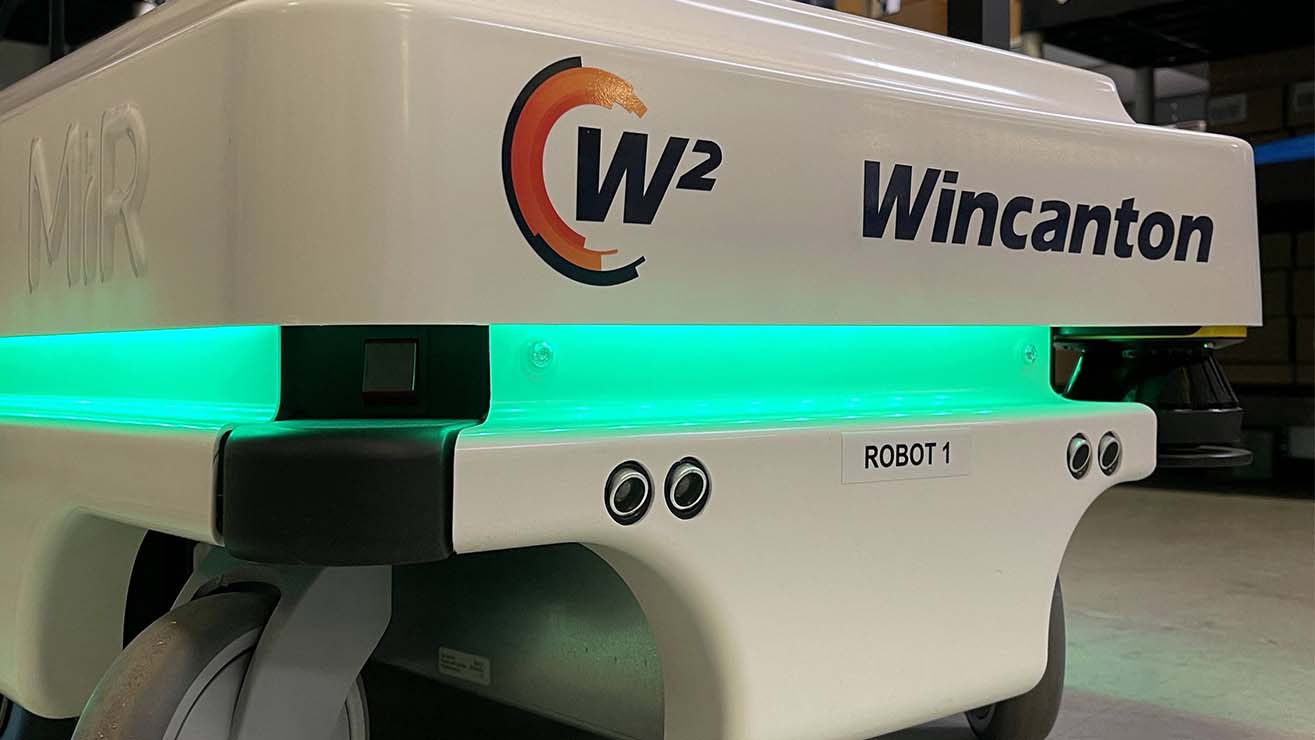 Wearable technology
The wearable technology solution has been developed in partnership with ProGlove. Wearing ProGlove technology allows for handsfree picking, as a thumb click confirmation means separate handheld devices are not required. The device incorporates a display which indicates which location to pick from and which tote to place the item into. This ensures colleagues spend less time searching for items. Once picking is complete, the AMRs transport the items to the packing area, where colleagues are guided by the solution through the unload and packing process.
All processes are managed by Fleetware, a control and management suite for AMRs, which is integrated with order processing and inventory management. As a result, the warehouse receives and supplies order data which, in turn, prioritises AMR movements. Fleetware assigns orders to the most suitable AMR to maximise productivity and tracks status events from the AMR fleet, providing real-time reports to track performance and trace bottlenecks.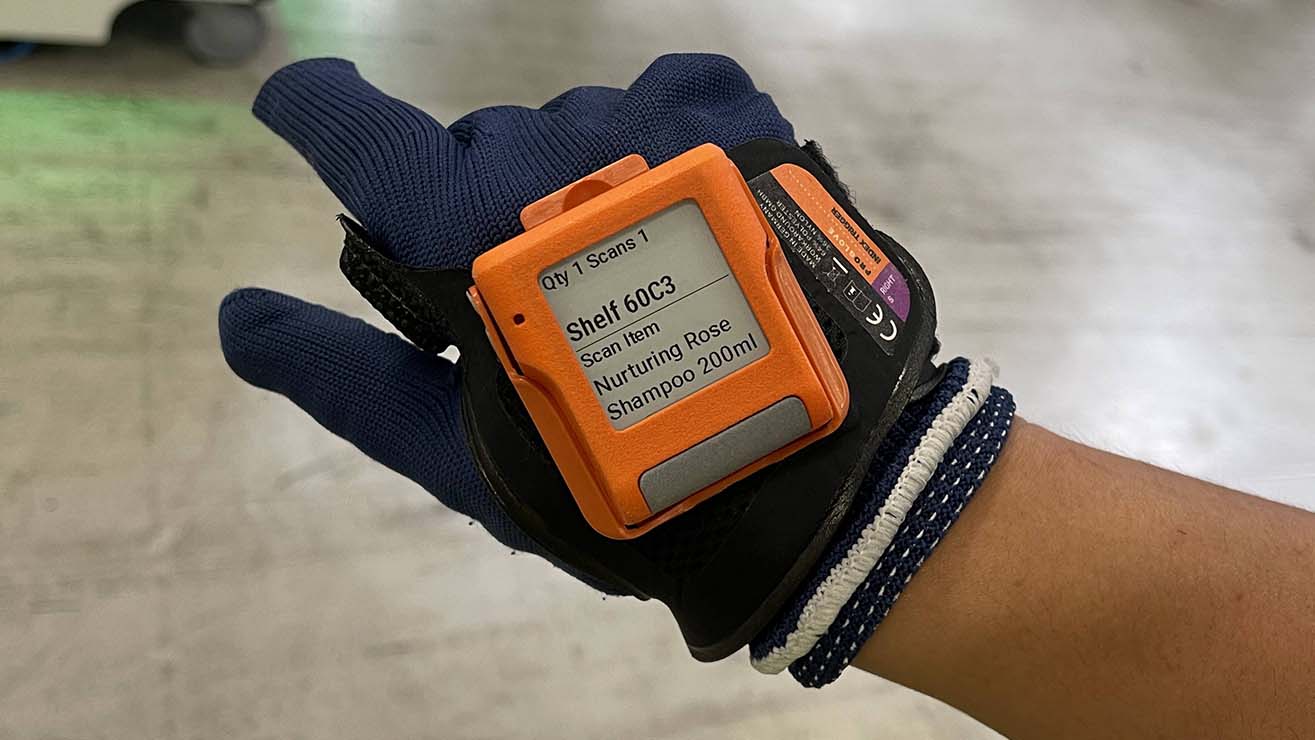 Increased productivity
Digitising and automating the high-volume eFulfilment operation for Neal's Yard Remedies has resulted in considerable increases in productivity.
The improved picking process has also improved the onboarding process for colleagues. Wincanton onboards an annual average of 40 colleagues at Nuneaton and new starters can pick up the order picking process quickly and easily, trusting the wearable technology and the robot to guide an accurate order completion journey safely around the warehouse.
Implementing a digitalised and automated order picking process has reduced the induction time for new starters from 24 to 3 hours, an 87.5% reduction in annualised on-boarding training.
Donna Toye, Operations Controller, Neal's Yard Remedies Organics:
"In 2021 the team in our warehouse was supplemented with picking cobots which work alongside their human colleagues. These cobots have had a positive impact on pick accuracy, ability to flex to fluctuating sales volumes, stock accuracy and provide us with accurate automated data on a daily basis that reduces the number of queries from our customer care team to the warehouse.
"Wincanton kept us fully abreast of the process while it was in the planning, testing and implementation stages. Our input was carefully noted and acted upon to ensure both the data and service met our needs as a customer and that we experienced no loss of service during the implementation period."