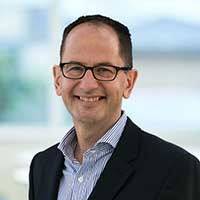 By Paul Durkin,
Chief Customer and Innovation Officer at Wincanton
Wincanton's Innovation centre is at the centre of our commitment to shaping the digital supply chains of the future through collaboration and innovation. This unique space, located adjacent to The WEB, Wincanton's state of the art automated eFulfilment facility, is a real showcase of the way we are transforming supply chains for British businesses.
---
W2 Innovation Centre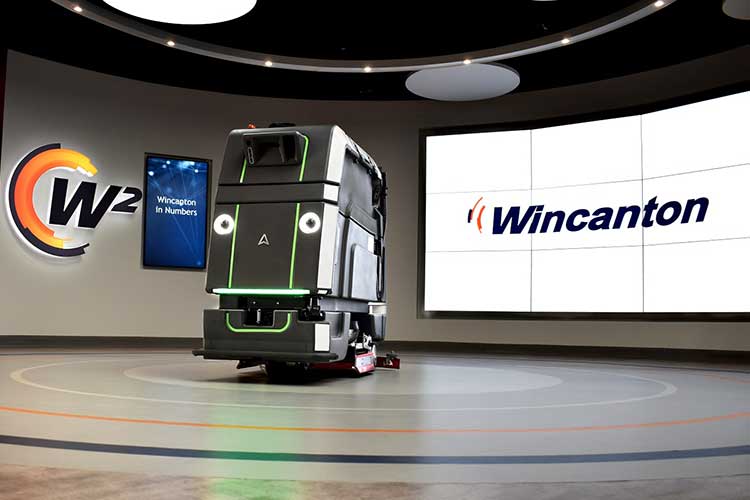 Innovation improves customer experience
Visitors to the Innovation centre are taken on a journey into the future of supply chains. Among a multitude of thought-provoking, interactive exhibits, visitors can discover how online retail and final mile deliveries are evolving as a result of the technological revolution which is changing supply chains.
In 2021 the UK government acknowledged the power of innovation in its UK Innovation Strategy. Here, it states: "Innovation is the lifeblood of businesses. It allows firms to compete in the market, creating exciting new products and services for their customers and bringing down their costs by improving their efficiency. Innovative firms are more likely to win a greater share of existing markets and create new markets."
ECommerce is powered by innovation. The UK has the largest eCommerce market in Europe, with a quarter of all retail spend occurring online. As a result, eCommerce customers are savvy and mature, and expect a high-quality customer experience. For eCommerce retailers looking to maintain hard-won customer loyalty and grow in a fast-moving economy, delivering an exceptional eCommerce experience has never been more important.
Innovation is at the heart of efficient order eFulfilment, driving improved performance and streamlined processes across eCommerce. From inventory management to order picking, packaging to home-delivery, online shoppers benefit from fast, flexible and, increasingly, sustainable supply chains which utilise the latest innovations to improve the customer experience.
For many eCommerce retailers, navigating this roadmap of innovation is fraught with pitfalls. Invest time, effort and capital in the wrong innovations and the effect on the customer experience can be detrimental. Inefficient execution of transformational innovation projects can damage brand reputation, erode consumer loyalty and increase the cost of fulfilling customer orders. But when executed effectively and efficiently, placing innovation at the heart of efficient order eFulfilment can deliver substantial improvements to the customer experience.
That is why eCommerce retailers benefit from working with a partner which understands the importance of innovation in optimising order fulfilment. Wincanton builds supply chains for elite and leading eCommerce brands in the UK; from B&Q to Neal's Yard Remedies to FeelUnique. All benefit from tried and tested innovation solutions that deliver real performance improvements.
Innovation drives supply chain execution
Innovation spans a wide range of tasks, and when executed effectively delivers incremental to radical process improvements to the way products move throughout the supply chain.
In a fast-moving, efficient order eFulfilment environment, incremental gains make a big difference. Take order picking, for example, where accuracy is essential. Get an order wrong and the customer experience is damaged, time is wasted in fulfilling an incorrect order and costs increase as returns are processed.
At our high-volume shared user eFulfilment centre in Nuneaton, Wincanton utilises advanced autonomous mobile robot technology for leading eCommerce brands to improve speed, accuracy and safety in order fulfilment.
The collaborative robots are fully integrated with order processing and inventory management, allowing the software which collates orders to define the mission and assign a robot to a picker. The robot then takes the most efficient route to pick the order. A Wincanton colleague then uses a wearable pick scanner to scan the robot, the tote and the item to pick is displayed on hand-mounted device. The item itself is then scanned for validation, the pick is confirmed, and the robot then moves to the next location.
Wearable pick scanners from ProGlove add intelligence and improves productivity in picking, sorting and sequencing processes. This innovative solution also improves communication between the picker and the supporting IT infrastructure which manages the warehousing operation. ProGlove have played an active role in Wincanton's W2 Labs innovation programme, which continues to develop new ways to shape the supply chain of the future for our customers.
Improving execution extends to caring for our colleagues. W2 graduate Soter Analytics uses wearable technology and artificial intelligence to help reduce the risk of musculoskeletal injury for Wincanton colleagues in the warehouse. This reduces lost time to injury, and in a time when labour availability is challenging, maintains continuity and quality of service for the customer.
Innovation builds supply chain resilience
Customer expectations for the perfect eCommerce experience is relentlessly high, and customers are increasing the amount they are spending online. In the UK the share of online as a proportion of overall retail sales grew rapidly as a result of the impact of the pandemic (from 21.8% in 2019 to 26.9% in 2021) and is forecast to rise to almost a third (32.1%) of all retail sales by 2024.
Being competitive in a market where speed and agility are key to the delivery of an exceptional customer experience has seen many eCommerce retailers focus on increasing resilience throughout their supply chains, particularly in efficient order efulfilment.
Building supply chain resilience means increasing the availability of inventory. A fast, innovative, solution means orders can be picked in less time, extending product availability and sales windows for same and next-day delivery. Resilience also requires a scalable and flexible solutions to handle peaks in demand and support long-term growth.
At Wincanton, our focus on innovation, technology and automation driven solutions is seen at the WEB, our 528,000 sq ft shared user eFulfilment centre in Rockingham, which enables high volume output while providing ultimate future proofing and flexibility to grow.
The state-of-the-art automation in the WEB ensures efficient order processing alongside easy, accurate and optimal quality assurance. Ecommerce leaders benefit from high-density automation, supported by a shuttle system for slower-moving products, a pick-to-light solution for fast-movers and a pick-to-belt area for bulky goods. As a result, The WEB enables leading online retailers to rapidly expand the number of products available to customers on the shortest possible lead times and with improved sustainability. For example, automated packaging technology cuts boxes to the right size for the customer order, eliminating waste, improving truck landfill and eliminating single-use plastics from the supply chain. This technology has led to a carbon saving of 25%, showing the right innovations can help brands achieve a great customer experience and their sustainability goals.
From The WEB, Wincanton also provides eFulfilment, stock management and final-mile home delivery services for fast-growing online furniture retailer Snug. Rob Bridgman, Founder & CEO at Snug, says that as a "category creator and leader, we are continuing to invest in offering a world-class customer experience and Wincanton offers us capabilities to scale at pace and to deliver on our customer promise".

W2 a commitment to innovation
At Wincanton, we're building innovation into our DNA. W2 is our way of delivering supply chain innovation discovering new ways every day to shape the supply chain of the future for our customers and collaboration is at the heart of building a network of cutting-edge partners.
Wincanton launched its W2 Labs programme in 2017 to encourage scale-ups and emerging suppliers to pitch ideas for innovations that drive improvements across the supply chain. Through the Labs programme, every 18-months we bring together some of the brightest minds and disrupters from across the world to champion new ideas, and tackle industry challenges in innovative ways to enable us to create value for our customers.
In 2021 the focus of W2 Labs was construction logistics, dark stores and people solutions. Some 207 businesses applied for W2 Labs in 2021, of which 23 participated and six businesses were selected, moving on to participate in a ten-week programme to trial products at scale in real operational use situations, and receiving 277 hours of expert mentoring from senior Wincanton executives.
For example, CognitOps, an artificial intelligence company, is currently undergoing a trial with one of the UK's largest online retailers. At Wincanton, we call this process the proof of value. By trailing innovation in this way, we have strong processes in place to ensure that solutions are robust, scalable and deliver the efficiencies customers crave.
And it is not just scale-ups driving innovation in the supply chain, it is also those mature businesses with well-established track records in innovation that are changing the way. The W2 Partner network is a collective of chosen businesses working together combining the very latest technology, expertise and knowledge to provide best-in-class supply chain solutions for our customers. By combining our capabilities with the technologies of our extensive network of partners, including but not limited to Manhattan Associates, Sorted, Kion Group and Knapp, we create innovative new products and services to support our customers as their supply chains become increasingly complex.
As a result, Wincanton is supporting major online retailers through investments in the right technology. This can range from the introduction of 'Master Mover' automated guided vehicles (AGVs) in warehousing we manage for our customers, through to robotic cleaners that keep the warehouse work environment is optimal condition for our colleagues and ergonomic container de-stuffers that prevent strain and fatigue in manual processes. All of these innovations are designed to improve processes for our customers, and de-risk the adoption of technology.
Wincanton's tried and trusted approach to innovation, built through partnerships with leading suppliers, early engagement with innovators and an innate understanding of our customers truly places innovation at the heart of efficient order efulfilment.
Find out how our supply chain solutions can work for your organisation