A recent consumer survey from Wincanton highlighted some important opinions around convenience and sustainability of deliveries.
The results revealed a genuine desire for choice – the ability to select a more sustainable delivery option. This could involve delivery by an electric vehicle, for example, or at a time which fits into the route plan for the day's deliveries which consumes the least fuel.
---
EVs
However, while there was a desire for choice, there was, perhaps unsurprisingly, a reluctance to pay more for it. After all, as consumers, we have come to expect immediacy and convenience of delivery as part and parcel of our purchase.
Over a quarter (26%) of consumers surveyed say they would be more likely to buy from a company if they knew they delivered via EV
The top 5 reasons consumers would buy from a brand that uses EVs.
I care about the environment - 40%
I think it might save money - 16%
EVs can deliver during unsociable hours - 13%
The brand offers delivery via EV - 9%
It's trendy to have goods delivered via EV - 5%
Cost appears to be a deal breaker. Only one in 10 (10%) are prepared to pay extra for delivery via EV.
Nearly half (48%) of consumers interviewed would not sacrifice convenience (such as next day delivery) for a delivery via EV.
Perhaps as consumers, we're not all ready to make the adjustment to sacrificing convenience (or cash) for a more environmentally friendly delivery. However, against the backdrop of climate change and consumer pressure, retailers need to be thinking about how they can best future proof their delivery model.
At Wincanton, we are working in a number of ways to reduce the environmental impact of our fleet, from our home delivery crews working for high street retail brands or to long-haul, articulated trucks working in industrial markets.
Through new technologies we are identifying opportunities to drive fewer miles, consume less fuel while maintaining performance.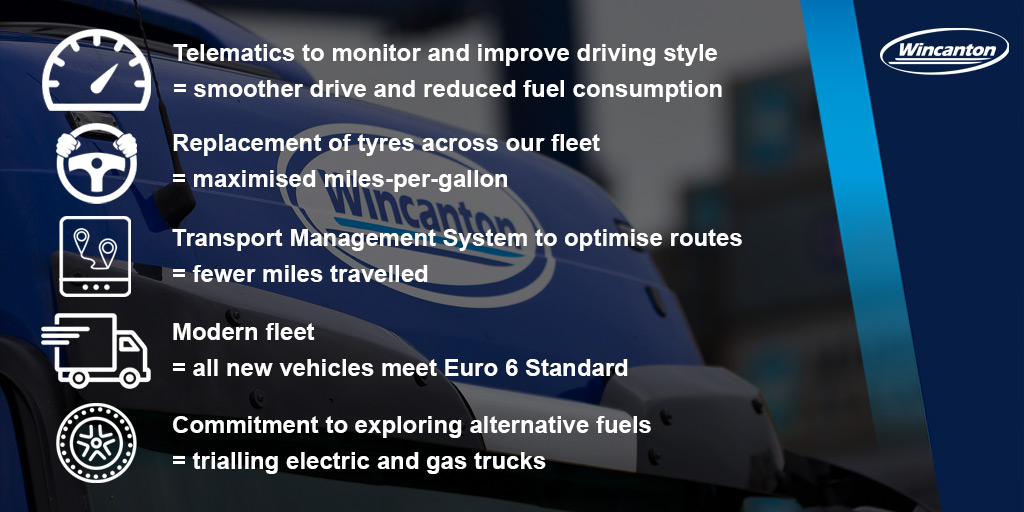 Wincanton commissioned Opinium Research to survey 2,005 nationally representative UK adults aged 18+ between 26th and 28th February 2019