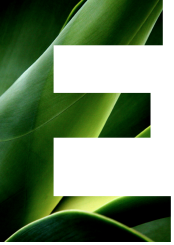 This is achieved in the first instance by understanding our customers' requirements and designing sustainability into the solutions we propose. Subsequent to start-up, each operation within Wincanton is covered by a sustainability plan which contains a realistic list of environmental projects that will deliver continuous improvements towards our customers' goals and, through alignment, our own.
We will present costed net-zero propositions to our customers as part of an evolving roadmap of net-zero solutions which consider alternative fuels, renewable energy, electrification, energy, fuel, and network planning efficiency, packaging and waste, and authentic carbon offsetting where appropriate.
Our primary goal is that we will achieve net-zero carbon by 2040. We will do this through incremental improvements in network efficiency and vehicle fuel efficiency and electrification of our lighter vehicle fleets from now until 2030. 2030 to 2040 will see a more dramatic decline in carbon emissions as new technologies such as hydrogen become available, battery and hybrid technology mature, commercial viability improves and customer demand for these solutions increases.
The road to net zero by 2040
At Wincanton we want to be the leading provider of net-zero solutions for fleet, property and waste to support current and future customer engagement, and to be the best performing and most trusted 3PL partner.
We are committed to:
Net-zero emissions by 2040
Three "net-zero roadmaps" have been developed which set out how we will achieve our target to be net-zero by 2040 across fleet and transport; property and infrastructure; and packaging and waste. Our top priorities are being net-zero on our 'to home' operations by the end of 2021/22, investing in an all-electric company car fleet by 2026 and offsetting residual carbon emissions through our 'Wincanton Woodland' authentic offsetting programme.
Eliminate waste
By 2025, through our waste elimination programme, we will double our recycling rates from residual waste and elimiate non-packaging single-use plastic. By 2030, we aim to eliminate all non-recyclable packaging.
Offering net-zero propositions to all our customers
We have committed to providing net-zero deliveries on our premium home delivery operations by the end of 2021-22. We will also offer costed net-zero propositions to our customers which may include diesel-alternative fuel options, such as HVO and/or biomethane, electrification of vehicles, warehouse automation and low carbon MHE with authentic offsetting of residual emissions. These net-zero propositions will evolve over time as new technologies become available at scale.
Innovation and collaboration
We are working together with our industry partners to tackle some of the big issues within the supply chain and logistics sector. These include responding to changes in red diesel duty; increase in the recycled content of plastic packaging; development of a hydrogen economy; increased use of batteries for commercial vehicles; deployment of battery charging infrastructure and greater adoption of circular economy principles.
Wincanton Woodland
Our authentic carbon offset scheme, 'Wincanton Woodland' provides our customers the opportunity to offset their own supply chain carbon emissions through a certified and recognised programme.
Wincanton is committed to exercising our high standards of environmental responsibility throughout our operations and, through our industry leading innovation programme, to minimise our environmental impacts – we are great people delivering sustainable supply chain value. We have set ambitious goals to achieve net-zero by 2040 and have already taken many strides to ensure that we achieve this target by minimising our waste, improving our fleet, and making carbon reduction solutions available to each of our customers. We plan to continue to reduce our emissions and are confident that we will meet our targets both interim and long term, helping our customers to achieve theirs.
We aspire to be a truly sustainable company and to achieve this we recognise the need to meet the Environmental, Social and Governance expectations of our stakeholders. Wincanton believes in the 10 principles of the UN Global Compact and commits to adhere to them as the basis of our responsible business programme.