The increasing shift towards online shopping and the associated home delivery that follows means that many consumers' main point of contact with a brand only comes when the item purchased arrives at their door.
Wincanton prides itself on providing a service that delivers the right customer experience. In May 2019, it launched a dedicated UK-wide home delivery service for Roper Rhodes, one of the country's leading independent suppliers of bathroom furniture and products.
---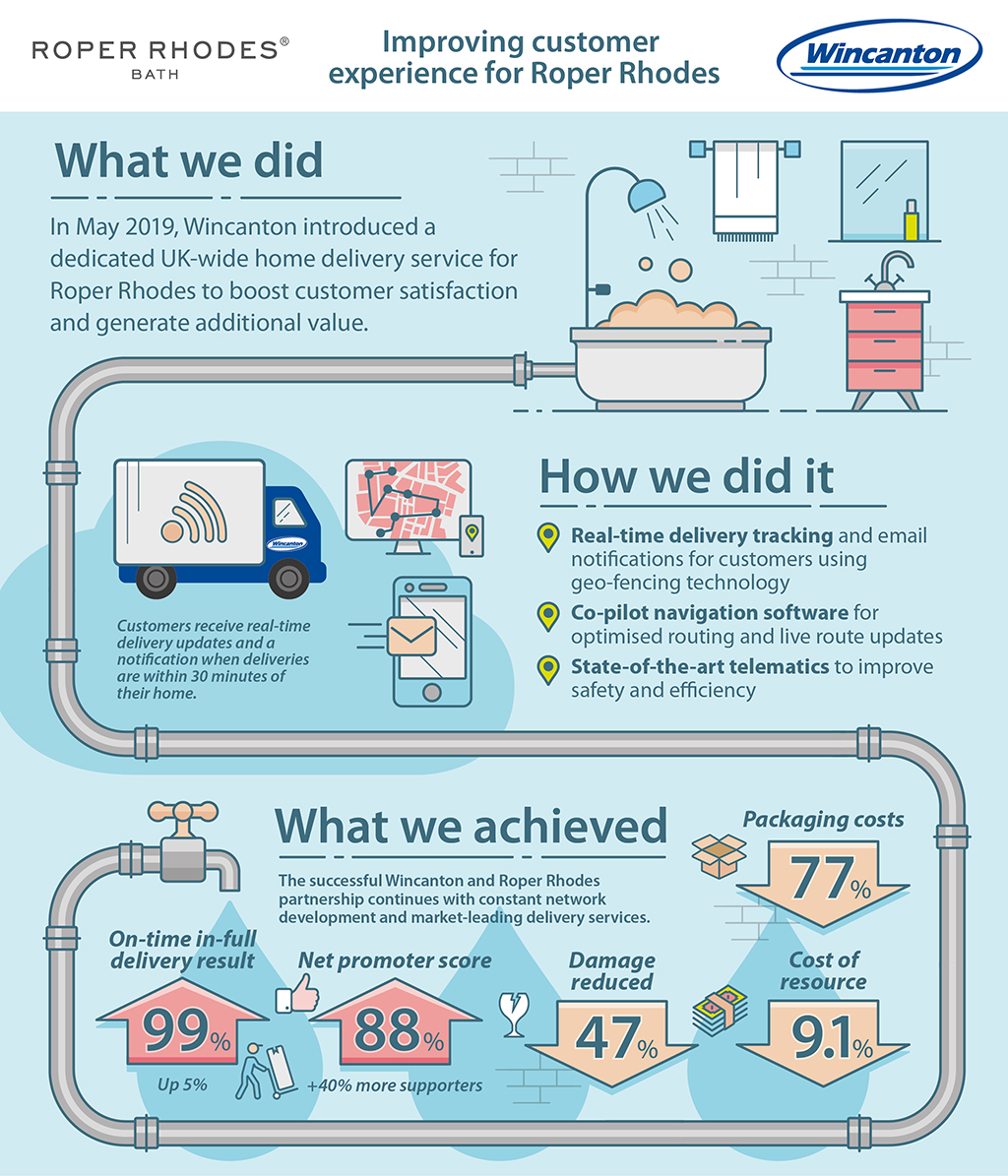 Since initiating this service, the Wincanton and Roper Rhodes partnership has achieved:
99% on-time, in-full delivery result
88% NPS (net promoter score)
47% reduction in damage to goods during transport
77% fall in packaging costs
9.1% cost of resource reduction
This has been made possible by the introduction of a number of measures, all of which are focused on improving the end consumer's experience:
Real-time delivery tracking with notifications for customers triggered by geo-fencing technology. This provides customers with a message when their order is 30 minutes from delivery
Co-pilot software for optimised routing and live route updates
State-of-the-art telematics to keep everyone safe and ensure that environmental impacts are minimised.
"We selected Wincanton because, despite being a large organisation, they had an innate understanding of what a business like ours needed in the sector that we operate. When it came to implementation, we were impressed by the very significant resources they put behind the project – from project management through to IT platforms. The project has been a huge success and has transformed our business from one that has relied on pretty awful parcel carriers to 95% own fleet deliveries."

Paul Roper, Managing Director - Roper Rhodes.