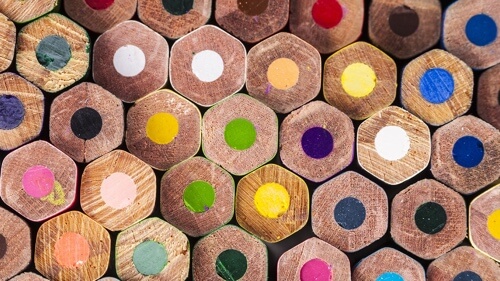 ---
National Inclusion Week
This week marks National Inclusion Week. Sponsored by our customer Co-op, Inclusion Week is designed to celebrate everyday inclusion in all its forms and over the past nine years it has brought organisations together to celebrate, share and inspire inclusion practices. Wincanton is proudly supporting National Inclusion Week at our customer focused 'It's All About Inclusion' Conference on 30 September, the first event to be held at our new Innovation Centre in The WEB, our 528,000 sq ft automated eFulfilment warehouse in Corby, Northamptonshire.
At this event our customers will hear from James Wroath, Chief Executive Officer at Wincanton, who says:
"Diversity and inclusion is vital for Wincanton. We are a people business and we rely on almost 20,000 colleagues to deliver for our customers every day. We need to be able to access all the talent that exists in our country to meet the supply chain needs of the nation.

"Diversity and inclusion at Wincanton means providing a supportive, motivating working environment, regardless of background, race, gender, sexuality or level of ability. We have long been industry leading champions of safety at Wincanton, a strong culture of diversity and inclusion is a critical part of providing a safe, welcoming working environment."
Our commitments to diversity and inclusion form a key pillar in our ESG strategy, which outlines our plans to deliver long term sustainable supply chain solutions across each of our business sectors - Digital & eFulfilment, Public Sector and Industrial, General Merchandise and Grocery & Consumer - and to lead the way in responsible supply chain management.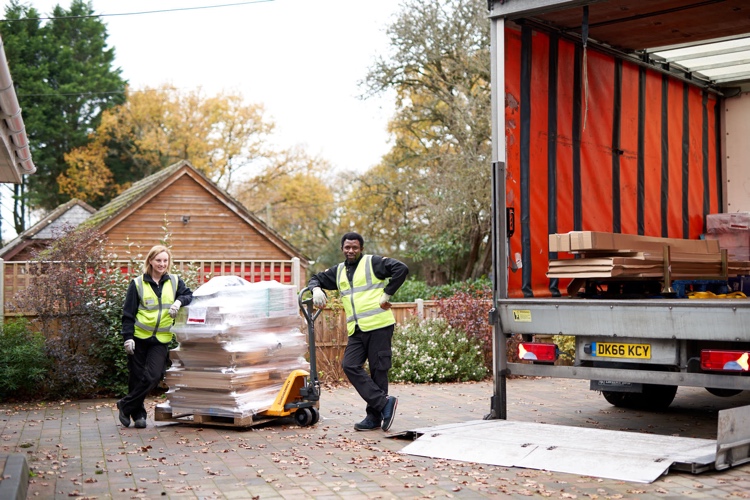 ---
Industry Leading Champions
UK logistics has a poor reputation when it comes to diversity and inclusion and this must change. According to the Logistics UK Skills and Employment Report 2020, the logistics sector is overwhelmingly represented by workers who described themselves as ethnically white (89.8%) and male (86.3%). As a leading supply chain partner for UK business, it is incumbent on Wincanton to lead the way in improving the diversity of our workforce by increasing gender diversity, better representing ethnic diversity among our leadership and workforce, and providing an inclusive workplace for all colleagues.
Sally Austin, Chief People Officer at Wincanton, who will also be speaking at 'It's All About Inclusion', says:
"Having a workforce that truly represents the communities within which we work is a fundamental piece of our continued success. Creating an inclusive environment where every Wincanton colleague can come to work and feel safe being themselves will ensure our teams can enjoy their work, perform at their best and continue to delight our customers."
Creating an inclusive environment stems from the leadership at Wincanton and has delivered some major initiatives over the past year. Wincanton are proud to be among the first 50 signatories to the CBI-led 'Change the Race Ratio' charter and we will continue providing a supportive workplace for disabled colleagues and support the DWP's Disability Confident Campaign. Furthermore, we will continue our efforts in reducing the gender pay gap and we will continue to help talented women and men build rewarding careers at Wincanton.
These initiatives are the result of Wincanton's strong governance structure for diversity and inclusion. At Wincanton we believe that diversity and inclusion is an operational issue that needs to be led and driven with representatives from every area of the business at a senior level. That is why James Wroath chairs the Diversity and Inclusion Steering Group, and diversity and inclusion is a core pillar of our people strategy led by Sally Austin and driven by Karen Govier, Diversity and Inclusion Manager at Wincanton. Executive sponsors come from across the business with Wincanton's Group HSQ Director Dean Clamp leading on LGBT+ inclusion; Rachel Gilbey, Managing Director of General Merchandise, leading on disability inclusion; Andrew Devere, Group Transport Director, leading on gender and ex-service personnel inclusion and Paul Durkin, Chief Customer and Innovation Officer, leading on race inclusion.
Our credentials as a diversity and inclusion leader continue to grow year-on-year, and have resulted in two Wincanton grocery leaders being recognised as winners at the 2021 Amazon Everywoman in Transport and Logistics Awards, and our all-female transport team for Roper Rhodes are shortlisted for two 2021 Logistics UK Awards and a 2021 Supply Chain Excellence Awards.
An Inclusive Environment
At Wincanton people are fundamental to our success and in ensuring our teams perform at their best we are committed to offering all our colleagues an inclusive, flexible and rewarding environment in which they can achieve their professional goals.
Again, leadership in this arena comes from the top. During our most recent financial year (ending 31st March 2021) the proportion of females in Wincanton's executive management team rose to three in eight and in the wider senior management group from 20% to 32%. Across the company, our gender pay gap remained at 10%. This compares well with the UK average (15.5%) but needs improvement. The key is to increase the percentage of females in supervisory and management roles.
The introduction of home working during the pandemic has seen many colleagues increasingly sharing their life at home with team members and customers in ways they never would have done before. While video calls have brought teams together in their professional lives, the screen has also opened a window into colleagues' personal lives. For our colleagues on the road and in the warehouse, classified as key workers to keep the economy moving, it has meant more open and honest conversations about the impact of safety at work on their home and family lives.
This can only be achieved by creating an inclusive environment where every Wincanton colleague can come to work and feel safe being themselves. It is not a goal that is easily achieved, as it requires an organisation to look at itself and consider what type of organisation it wants to be, but this process creates positive change for all our colleagues. It also means listening. As a result of listening, some of our warehouse facilities now include 'safe-space' rooms used for multi-faith prayer; for breastfeeding mothers and for our mental health first-aiders to do their work freely.
Building an inclusive environment also means developing local relationships with organisations who support under-represented groups into employment opportunities. For example, to support our approach to becoming disability confident we have been developing partnerships with national organisations such as Remploy, Mencap and Shaw Trust, alongside more targeted local organisations including: TRACK, Foxes Academy and Discovery. Additionally, in support of our Armed Forces Covenant commitment, we are developing relationships with organisations such as Veterans into Logistics and hosting recruitment events at resettlement centres across the tri-forces. Our future plans include supporting HMP Five Wells in providing employment opportunities for residents within the local area.
Wincanton will continue improving the diversity of our workforce by increasing gender diversity, better representing ethnic diversity among our leadership and workforce and providing an inclusive workplace for LGBT+ and disabled colleagues. This creates an environment all colleagues can all be proud of; helps talented women and men to build rewarding careers at Wincanton and will ensure supply chain and logistics is a UK leader in diversity and inclusion.
Supporting our Customers
Meeting the supply chain needs of the nation means meeting the supply chain needs of our customers. As we look to lead the supply chain and logistics sector by improving diversity and inclusion in our workforce, it is imperative that we work with and reflect the goals of many of the UK's best-known companies.
For example, Wincanton continues to work closely with, and learn from, Kingfisher, parent company to B&Q and Screwfix, which has set out targets to become a more inclusive company and one that better reflects the communities and customers it sources from and serves. The same approach is seen with Marks & Spencer as it works towards becoming an inclusive retailer, and with Co-op, to which diversity and inclusion is integral to its history and is a core part of its purpose as an organisation. We are also a leading supplier to the public sector via status within the Crown Commercial Service's (CCS) Logistics and Warehousing Framework. With all our customers our goal is to deliver sustainable supply chain value.
Wincanton is in the business of building robust supply chains for its customers. Supply chains face many risks, and one such risk is a lack of qualified talent. Without a strong pool of talent, the supply chain is not sustainable because it is not properly resourced. At Wincanton we are continually seeking out and implementing initiatives to promote careers in supply chain for underrepresented groups across the UK as part of our goals to attract, retain and develop the best talent. Our ongoing approach to diversity and inclusion is essential to our success in building resilient supply chains for our customers.
Increasingly, supply chain and logistics tenders require demonstrations of diversity and inclusion credentials as part of commitments to inclusive procurement practices. This is an approach mirrored in Wincanton's own procurement processes and is a practice we are innately familiar with. Building ethical considerations into supply chains enables the UK economy to become more diverse and inclusive, and logistics and supply chain partners can lead this transformation through positive engagement.
In meeting the supply chain needs of the nation; in creating an inclusive, supporting and motivating environment for our colleagues at work and in being an employer of choice for the best talent in the sector, Wincanton will continue to lead the way in setting new standards for diversity and inclusion in supply chain and logistics.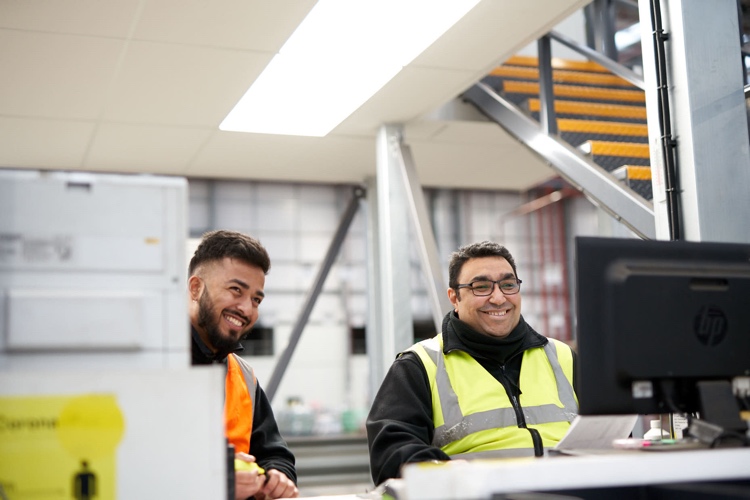 ---