Firstly, our work with customer Roper Rhodes - one of the UK's leading independent suppliers of bathroom furniture and products – has been recognised for the 'Logistics Partner of the Year Award'. Secondly, Wincanton's general manager, Nikki Foley, has rightly been shortlisted as one of the sectors' Rising Stars.
The nominations come in the same year that the Wincanton for IKEA team won the Safety Award at the annual SHD Logistics Awards and Laura Morrison, General Manager, Wincanton for the Co-op, and Kathy Cooke, Head of Operations, Wincanton for Sainsbury's, were winners at the 2021 Amazon Everywoman in Transport and Logistics Awards.
The Wincanton for Roper Rhodes team has also been shortlisted for the Team of the Year Award at the 2021 Motor Transport Awards.
Wincanton's finalists
Logistics Partner of the Year: Wincanton for Roper Rhodes
Roper Rhodes and Wincanton have utilised a synergy of cultures and the latest logistics technologies to deliver exceptional results.
Working in partnership, Wincanton and Roper Rhodes are closely aligned in values and approach, ensuring the customer experience matches the quality of the product range.
As a result, the team has achieved 99% on-time, in full deliveries and an 88% Net Promotor Score. When compared to the previous service operated on behalf of Roper Rhodes, damage to goods in transit has dropped by 47%.
Rising Star of the Year: Nikki Foley, General Manager, Screwfix Lichfield
As contract manager at Wincanton for Roper Rhodes, Nikki has led a transformational partnership that has delivered exceptional results since its inception three years ago. She has built an all-female leadership team with a can-do and caring attitude. As a result, the clear vision the customer had for a delivery experience that matches the quality of their brand has been turned into a reality.
Nikki is now an assistant general manager at Wincanton for Screwfix.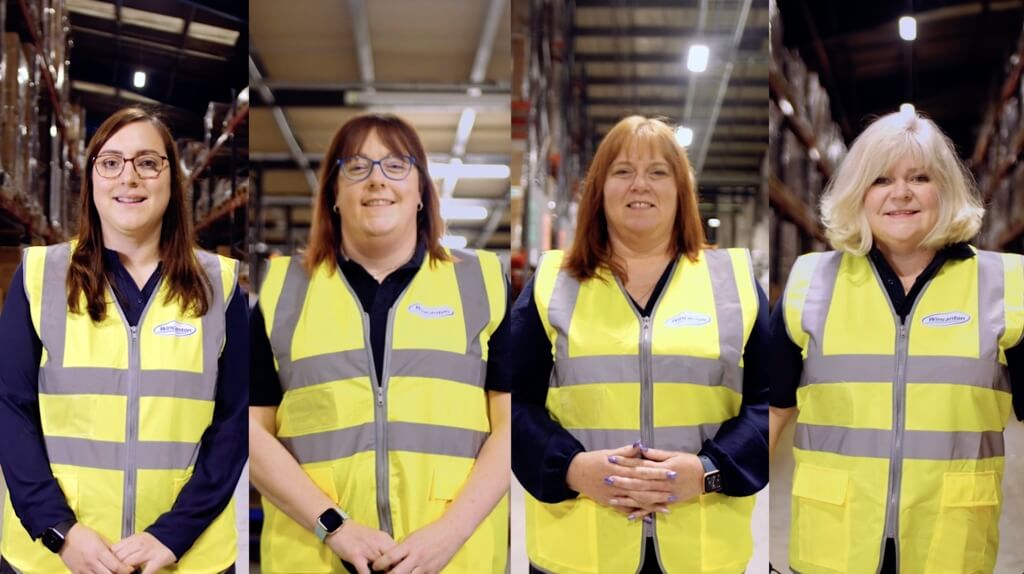 About the Logistics UK Awards
The Logistics UK Awards are the only awards with full multimodal representation across UK logistics by road, rail, sea and air, and are celebrating their fifth year this year. The winners will be announced on the 9th December 2021 at the Park Plaza Hotel on the South Bank in London.
Logistics UK is one of the biggest business groups in the UK, supporting, shaping and standing up for, efficient logistics. It is the only business group in the UK that represents all of logistics, with members from the road, rail, sea and air industries, as well as the buyers of freight services such as retailers and manufacturers whose businesses depend on the efficient movement of goods.