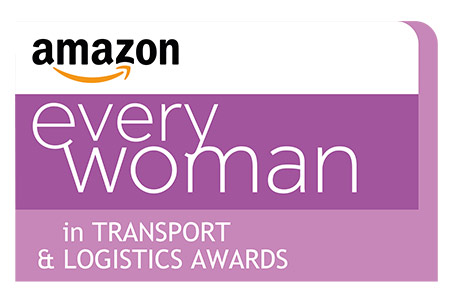 The winners are:
Laura Morrison, General Manager, Wincanton for the Co-op is the winner of the Warehousing Award, 'Above and Beyond'.
Kathy Cooke, Head of Operations, Wincanton for Sainsbury's is the winner of the Supply Chain Award, 'Above and Beyond'.
Laura Morrison
As the General Manager for Wincanton's Co-op contract in Wellingborough during the Covid-19 pandemic, Laura Morrison met the challenges of fluctuating product volumes paired with growing absences and concerns. Thanks to Laura's leadership and foresight she was able to keep the depot moving forward while maintaining service, safety and wellbeing to the highest levels.
James Wright, Transport Manager at Wincanton, who nominated Laura, commented:
"The implementation of the Co-op Wellingborough RDC under Laura's leadership has been described as the most seamless Wincanton to date with Laura singled out by the customer in their summary of start up as being 'truly outstanding'."
Laura Morrison commented:
"This award is important as it shows everyone they can also be recognised and inspire others to do the same. I want my colleagues to realise their potential and achieve their long-term goals. At Wincanton, we are recognised internally for our efforts all the time, but to win this prestigious Amazon Everywoman Transport and Logistics award is just brilliant."
Kathy Cooke
Head of Operations for Wincanton's Sainsbury's contract, Kathy Cooke runs the 550,000 sqft multi-temperature distribution centre in Sherburn, responsible for over 1,400 members of staff with a key focus on keeping her colleagues safe, exceptional service to stores and delivering the customer KPIs.
During her time at Wincanton, Kathy has become a mentor to several 'future leaders' within the business and dedicates her personal time to furthering their careers.
Nigel Donavan, CI Manager at Wincanton, who nominated Kathy, commented:
"It is always inspiring to see women in roles such as General Manager in this industry, and Kathy is most definitely a role model to other women aspiring to progress."
Kathy Cooke commented:
"I think awards like this are incredibly important, it gives women in leadership a platform they may otherwise not have. I know personally it offers women in business an opportunity to be seen. Future female leaders within my own team want to be mentored to become the best, most professional versions of themselves and I see this platform as a huge opportunity to be able to support them further."
James Hurrell, MD for Grocery and Consumer at Wincanton, commented:
"Our team at Wincanton are so proud of Laura and Kathy's achievements, along with those of all of our women leaders. Laura and Kathy are shining examples of the refreshing diversity that our industry needs and they are an inspiration to women across our business.

It is really pleasing that Wincanton colleagues were shortlisted for no less than six Everywoman awards - this shows that Wincanton is a place where talented women can develop their careers and unlock their potential."
About the Everywoman Awards
The Everywoman Awards celebrate 'the women keeping the country moving' and the vital contribution they make to transport and logistics. The awards showcase progression, accomplishments and increasing avenues of opportunity within a traditionally male-dominated industry."