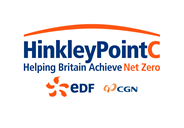 Carl Moore, Managing Director of eFulfilment at Wincanton
Paul Durkin, Chief Customer and Innovation Officer at Wincanton
Jo Pick, People Director for Wincanton Operations
Claire Charlton, Head of Wincanton's W2 Innovation Programme
---
As a sponsor, what will you bring to W2 Labs?
(Carl Moore) I bring lots of experience of working in the industry over the last 25 years. During my career I've tried many innovations to improve the efficiency and effectiveness of supply chains – some have worked very well and some which have been less successful!
(Jo Pick) I'm passionate about Wincanton's ESG agenda, and more specifically our focus on social value. The positive impact we can have on our society and local communities is awe-inspiring.
What does innovation mean to you?
(CM) In simple terms, making things better. Across all the operations I have looked after, I have had a simple goal to make operations 'better tomorrow than they are today'. In the fast-paced world of supply chains and, particularly across eCommerce, standing still is not an option. Innovation is crucial to success and is fundamental to enabling a successful operation.
(Paul Durkin) Always looking to find better ways to create value for today and tomorrow. Without innovation our future is at risk. As the world changes, so must we.
(Claire Charlton) Progression in a changing world. Being the best and boldest we can be and creating world class products and services for our customers.
Why is innovation important to Wincanton, and its customers?
(CM) Customer expectations are, rightly, incredibly high. As a supply chain partner to retailers, we are expected to be at the forefront of innovation to deliver value to them and ultimately to the end-consumer. We must constantly improve our cost and service performance to make sure we continue to add value to our customers and help them to evolve to exceed their customers' expectations.
(CC) The supply chain profession and the talented people that work within it connect our entire planet. Everyone is impacted and touched by logistics in some way, so being innovative and doing things more efficiently and making things easier benefits everyone on the planet.
(JP) The people function of the supply chain has a responsibility to provide simple intuitive technology that all our colleagues can enjoy using, regardless of their experience levels. I would like our 'people tech' to bring a smile to people's faces, not a frown.
What are the key supply chain challenges where innovation can add value?
(CM) The key challenge is easy! Deliver more volume, faster, for less. And we need to achieve this against a backdrop of the need to widen our talent pool, rising cost pressures, and delivering to an increasingly demanding customer base in a highly competitive market.
(PD) As supply chain professionals, we need to ensure we are not allowing the urgent to distract us from what's important – future innovation.
How can the cohort grab your attention during the pitches?
(CM) Be clear about where the innovation can add value. It does not have to be an incredibly complicated technological solution (though some might be), but it needs to add value and be relatively easy to roll out across Wincanton.
(JP) Make it simple, interactive and engaging – but most of all, make it positive!
What would you say to a start-up or product developer who's considering applying to W2 Labs?
(PD) Act now, this might just be the making of you (and Wincanton).
(CC) Wincanton is a hugely diverse and exciting business with lots of opportunities for a business to help us shape the supply chain of the future.