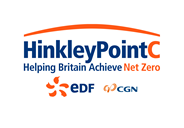 ---
"Being selected is a huge honour for our company and our team. Being part of the 2022 cohort proves the problems we are solving are important, our technology is valid and Wincanton leaders believe in our team. We are excited to begin this journey with Wincanton to help guide us and our technology development."
Slava Tretyakov, Managing Director of Navflex
W2 Labs is an innovation programme which is open to early-stage businesses. Wincanton created the initiative to help discover emerging ideas which could solve some of the industry's biggest challenges.
Navflex has developed technology that autonomously loads and unloads any trailer, container or box truck with plug-and-play autonomous mobile robotic (AMR) technology that does not require infrastructure changes. The US-based business promises to increase safety and productivity while reducing product damage.
We spoke with Slava Tretyakov, Managing Director, who talked to us about Naviflex's solution to supply chain bottlenecks and their experience of the W2 Labs programme so far.
Through your innovation, what problems do you want to solve?
We solve challenges and problems of loading and unloading any size box truck, container or trailer, including:
Safety: 25% of all warehouse accidents occur at the dock. With Navflex, human error and accidents are eliminated.
Labour: Loading and unloading is the least desirable and hardest job to hire and retain in most warehouses. Navflex's solution means colleagues can be reallocated to other tasks.
Product damage: the highest product damage occurs during loading and unloading. With Navflex, there is virtually no product or pallet damage.
Cross docking (a logistics procedure where products from a supplier or manufacturing plant are distributed directly to a customer or retail chain with marginal to no handling or storage time): is a high human touch and labour-intensive process. With Navflex, cross docking can be almost completely automated saving millions in labour and leading the way to 'lights out' docks.
Tell us about your journey to develop your product.
Altmuhltaler, Germany's second largest drink manufacturer, wanted to fully automate their manufacturing and bottling facility in Breuna. All processes were automated except the final stage of finished palletised good loading on the trailers. Altmuhltaler searched extensively for solutions and found that no robotic companies in the world could work in the challenging dynamic trailer environment without major infrastructure changes. With Altmuhltaler's R&D support, Navflex's AI and Machine Learning autonomous technology was created.
Why did you choose to partner with Wincanton?
Wincanton is leading innovation in the UK logistics. Navflex is leading the world in developing cutting edge robotic technology for supply chain. Together we are confident we can both do so much more to solve customer problems.
What does it mean to you to be among Wincanton's W2 Labs cohort for 2022?
Being selected is a huge honour for our company and our team. Being part of the 2022 cohort proves the problems we are solving are important, our technology is valid and Wincanton leaders believe in our team. We are excited to begin this journey with Wincanton to help guide us and our technology development.
What was the biggest challenge in developing your solution?
The dynamic, real world and ever-changing environment of the docks and trailers is extremely difficult for robots and was previously impossible.
Why do you feel innovation is important in today's supply chain and logistics industry?
Since the pandemic began, supply chain has experienced challenges and problems like never before in modern history. Too much has changed and only innovation and, in our case, automation can keep the world and the supply chain moving efficiently.
What was your experience of W2 Labs Pitch Day?
Fantastic. Actual pitch day was organised and fun and it was exciting to see the room full of Wincanton leaders inquiring about us. The questions were challenging but gave us the opportunity to prove ourselves and our abilities.
How are you hoping to work with the mentors? How do you feel they can help you?
The saying is 'learn from your mistakes'. We would like to leverage the mentors to learn from their 'mistakes' so we don't have to make our own. Also, we welcome tough love and we are looking forward to honest feedback and development from the mentors.
What previous innovation inspires you? Tell us about a specific product.
The invention of the telephone because it allowed communication and collaboration of humans to leap forward. Recently it must be the Covid vaccine, developed by the science community in months what previously took years or decades - all to save lives and help society.
What do you think makes a successful innovation partnership?
All parties willing to think big but also think small. Work together to execute and deliver but leverage each other's strengths and the combined teamwork power to accomplish more. Honesty and mutual respect are also important.
What's your long-term vision for your product?
Our vision is to leverage our autonomous technology to improve other supply chain and warehouse automation challenges. Also, adapting our technology to challenges that will impact the world and humans, like agriculture.