This was an important step in the growth plans for Waitrose which continues to outperform the market.
Recently we celebrated the first anniversary of the opening of the site.
---
Complementary collaboration
Waitrose & Partners, part of the John Lewis Partnership, is one of the best-loved brands in the UK. Dedicated to offering quality, value and sustainably sourced products combined with unrivalled high standards of customer service.
Working as a collaborative and complementary partner, Wincanton has maintained a consistent approach which places the Waitrose customer experience at the heart of success. As a result, we successfully executed the CFC's first Christmas peak in 2021.
People first
For Waitrose customers who benefit from the convenience of grocery home delivery, the experience on the doorstep is especially important. The delivery driver is a customer service ambassador and they need to portray the Waitrose values.
To ensure we do this we developed classroom and digital-led training programmes, so our drivers deliver a homogenous and consistent experience for Waitrose customers.
The values shared between Wincanton and Waitrose are central to our success. The John Lewis Partnership has a strong set of values. Their Partners are proud and know they are at their best when they are free to be themselves. This is mirrored in The Wincanton Way, created by our colleagues, which states that we trust and respect individuals, achieving our common goals together.
Our shared success is delivered by great people. Sue Bacon, who works on the picking shift in the CFC says:
"I look forward to picking for customers and putting a smile on their faces by delivering great service," while Customer Experience Manager Carla Dyer says: "This is a position that I love so much: serving and going the extra mile for our customers at same time as living the Waitrose and Wincanton values."
Working with the local community, Wincanton has worked with social recruitment agencies and charities to source talent from those underrepresented in the labour force and provide work for marginalised individuals. By creating 700 new jobs in the past 12 months, we're contributing to the wellbeing of the community we operate in as well as delivering to the Waitrose customer.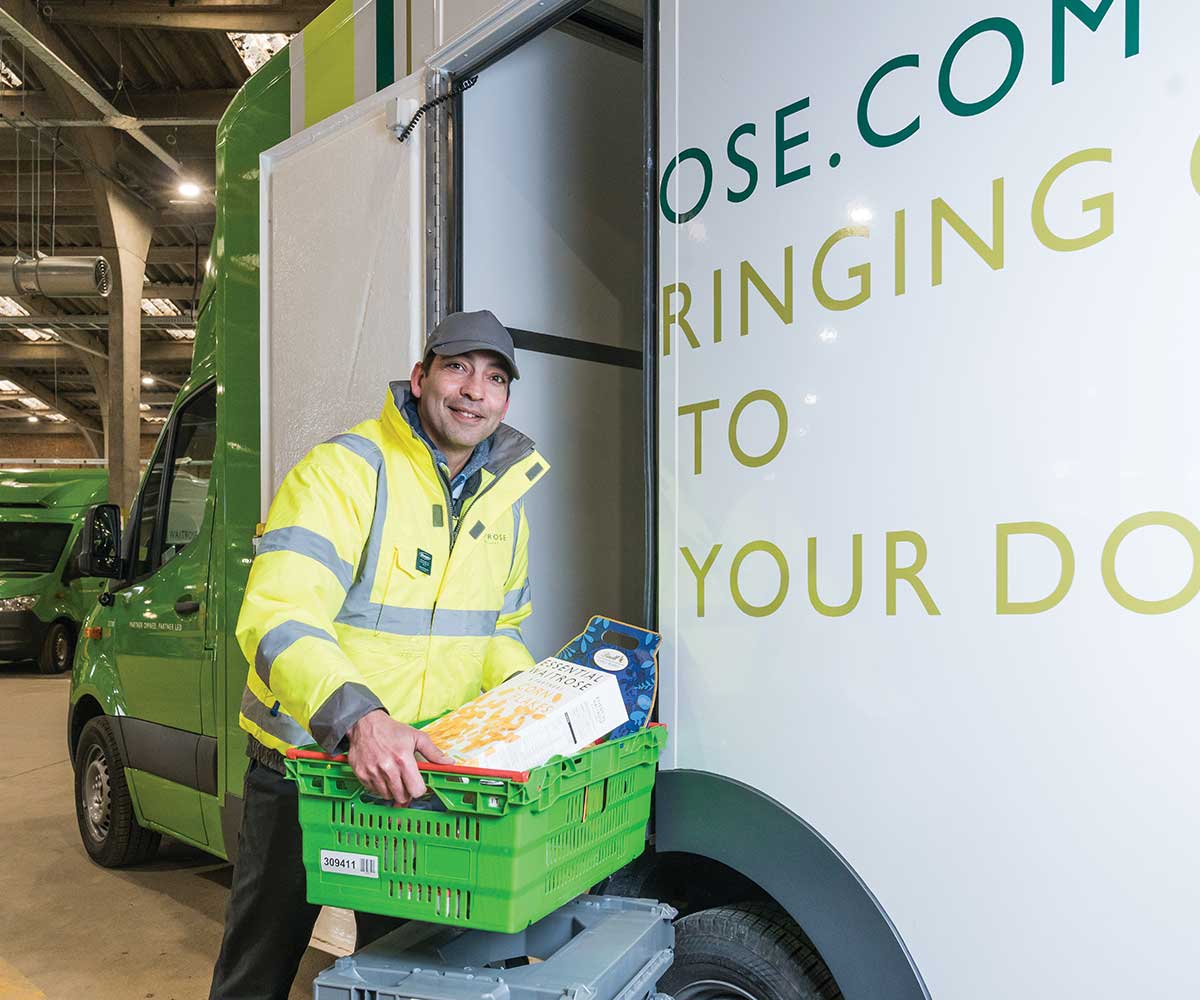 Innovation
Wincanton's CFC for Waitrose.com is a major component in the successful execution of its supply chain. The 110,000 sq ft facility handles inbound and outbound flows for thousands of frozen, chilled, fresh and ambient goods every week.
A collaborative approach to innovation has seen Wincanton adopt the latest handheld technology and standardise on best-practice across the wider CFC estate for Waitrose. This technology increases functionality and eliminates ineffectiveness, decreasing the likelihood of mispicking and improving the customer experience.
Andy Kirby, Partner and Regional Manager for Waitrose.com said:
"The success of Greenford is testament to our great, collaborative relationship with Wincanton, their commitment to high customer service standards and investing in innovation."