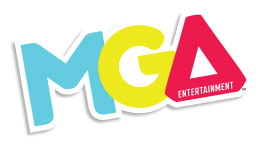 Operating from Wincanton's automated multi-user warehouse facility in Middlewich, Cheshire, the transport and warehouse contract sees Wincanton store, pick and deliver around 250,000 products per week during peak sales periods. The operation will begin in October 2021 and will replenish over 190 major retailers, supermarkets and independents across the UK. For larger products, Wincanton will also provide a two-person premium home delivery service direct to customers' homes.
The contract also sees Wincanton providing solutions such as Amazon Vendor Flex, pre-retail repacking, security tagging and returns processing.
---
Tony Thomson, UK Operations Director at MGA Entertainment, commented:
"We chose Wincanton to ensure we have a partner that matches our ambition and has the capability of delivering our planned growth to the level of excellence our products demand."
Rachel Gilbey, Managing Director of General Merchandise at Wincanton, commented:
"Wincanton's new partnership with MGA Entertainment will provide flexible and responsive supply chain solutions during peak periods and throughout growing and changing market demands. This agreement is yet another example of how Wincanton's agile offering can help support partners' growth and represents a great opportunity for us to showcase our broad capabilities in meeting the high expectations of our customers."