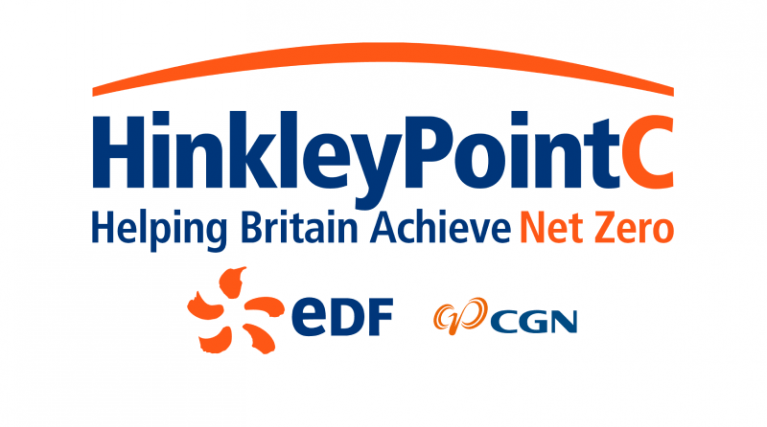 Incorporating 180 Tier 1 contracts across construction, technology, components and operations, Hinkley Point C is one of the largest collaborative supply chains in the UK. With such a vast, complex supply chain and unparalleled security and safety requirements, this megaproject of national importance benefits from improved supply chain visibility from Wincanton.
---
Managing supply chain complexity
Wincanton's materials management solution, Winsight Supply Chain Integrator (WSCI), ensures surety of supply across many thousands of product lines for Hinkley Point C, creating transparency and traceability to better manage the flow of materials to site from multiple UK-based and international suppliers through tracking and reporting for every single component in the supply-chain.
Linked to the original purchase order, WSCI tracks shipment compliance from supplier to the point of use. By doing so, it optimises material availability to the engineers in the field at the Hinkley Point C construction site. As a result, engineering teams are more productive, worksites are safer and environmental impact has been reduced. As well as delivering cost reduction by reducing waste and damage, it reduces project risk – ensuring major infrastructure projects are completed on-time and to budget.
Counterfeit, fraudulent and suspect items (CFSI) are a significant risk to the integrity of the megaproject supply chain. The visibility provided by WSCI supports fully aligned policies and procedures to address risk for Hinkley Point C, EDF and Wincanton, ensuring CFSI does not enter the construction site or the supply chain.
Realising operational efficiencies through innovation
Innovation is at the heart of Wincanton and the services it provides for our customers. The challenges posed by the Hinkley Point C supply chain, and the impact of the coronavirus pandemic on operations, have resulted in innovations which have improved operational efficiencies.
Open Pack Inspections: During the pandemic tier one contract project managers were unable to conduct work at various sites, including Wincanton facilities. This work included the visual inspection of goods receipted. Wincanton invested in head-mounted cameras for its employees on-site in our warehouses to broadcast footage live so project managers could inspect the quality of goods received. Wincanton continues to provide this service, reducing operational costs and travel miles.
Call-off Solutions: All nuclear security-rated doors are shipped from a supplier to Wincanton warehousing facilities in pairs but are required to arrive on-site as a single item. Wincanton developed a bespoke pallet solution to move nuclear security-rated doors in singles which Hinkley Point C continues to benefit from.
Packaging Reduction: When Wincanton received floor grids from a supplier, the items were heavily packaged with plastic film wrap. However, rust is essential to the binding process with the concrete and the door grids need exposure to the elements. Wincanton worked with the supplier to remove the plastic wrap, reducing unnecessary waste.
Centre of Gravity: To maintain high health and safety standards throughout the supply chain, as well as to protect the integrity of items, pallets of goods from suppliers which arrive at Wincanton's four warehousing locations are clearly marked with a centre of gravity. This value-added marking gives operatives a quick and easy visual demonstration of the weight balance of the product, avoiding tilt and minimising the possibility of accidents.
A trusted, long-term partner
Wincanton is a trusted, long-term partner to EDF, supporting the vast and complex logistics needs of Hinkley Point C. Discover more about how Wincanton has delivered operational, sustainable, and people-centric solutions for the Hinkley Point C supply chain.
Wincanton supports hinkley Point C milestone