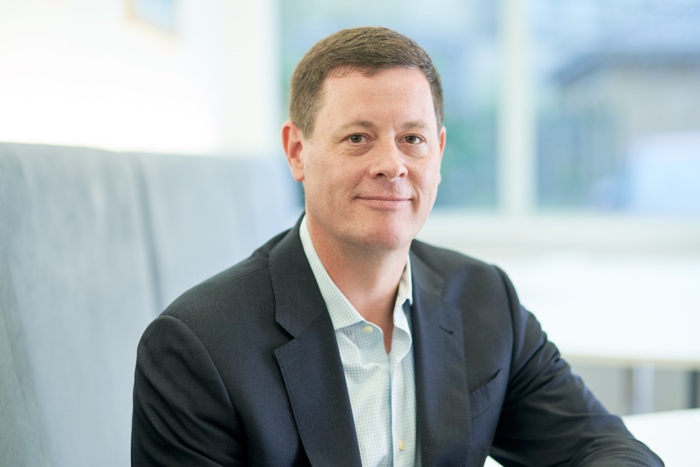 By James Wroath,
Chief Executive, Wincanton
The importance of supply chains to the success of the UK has never been more apparent than now. As we look forward to a period of economic recovery and renewal in 2022, building further supply chain resilience is essential for British businesses to succeed, and for the public sector to deliver world-class services.
Building resilience as a core supply chain discipline requires a focus on people; innovation; collaboration and sustainability. Our relentless focus on these core principles will guide Wincanton in its leadership role and benefit our partners across their supply chains.
---
1. People transform supply chain resilience
Supply chains need people. Warehouses need to be managed effectively, goods need to be picked and packed accurately and HGVs need to be driven safely and efficiently. However much investment into the development of automation and robotics there is, the sheer variety of products and services there are to deliver means we will always need exceptional people ensuring successful execution.
Building supply chain resilience requires access to an exceptional pool of labour. The economic necessity of a skilled supply chain and logistics workforce has been at the forefront throughout the dual impact of the pandemic and the UK's withdrawal from the European Union, testing supply chain resilience across the country.
Yet, the logistics sector is ripe with exciting and diverse career opportunities for young people. Working in logistics there are a wide variety of careers that allow people to develop skills focused on practical application of the latest technology. This can be as an HGV driver or materials handling equipment operator but also as an integrator of automation and robotics in warehouses or developer of supply chain visibility technology.
Those who work in logistics also have long-term career opportunities available to them. Colleagues who start out on the warehouse floor can work up to become warehouse managers or move from behind the wheel of an HGV to managing the operation of a fleet as a transport manager or driver trainer. At Wincanton we have many general managers who started on the shop floor. Our sector is well positioned to deliver such opportunities because a breadth of skills and knowledge can be attained across a wide variety of industry sectors.
Yet, despite these benefits, the logistics sector has not always been successful in attracting talent. Wincanton is at the forefront of making a career in supply chain and logistics one that is more inclusive, flexible and rewarding. We need more diversity, with greater female representation and improved engagement with the communities we work in. Wincanton is leading the way with creativity and flexibility, building a representative workforce that is critical to our success.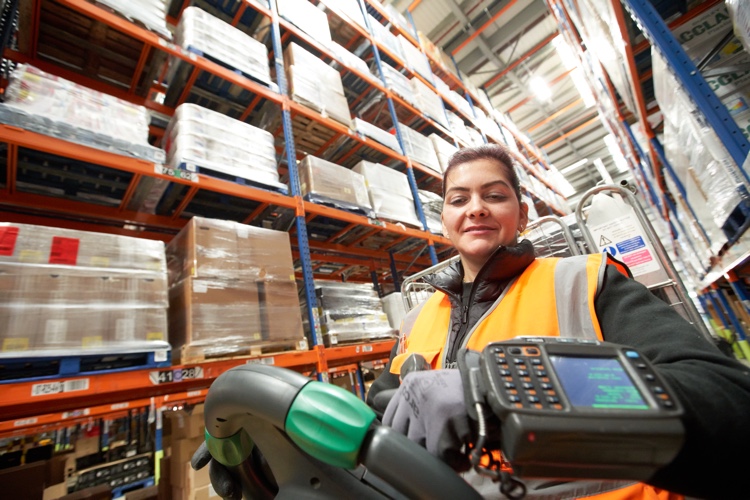 2. Innovation transforms supply chain resilience
As our economy recovers and renews, it is also changing. Once seen as a threat to employment prospects, the application of automation and robotics is now an essential tool that supports a skilled workforce throughout the supply chain.
Automation and robotics drive resilience. Technology doesn't mind working nightshifts and it doesn't mind working at weekends, with a skilled team of colleagues to manage and maintain its use. It also complements colleagues in situations where manual solutions alone would cause bottlenecks in the flow of products around the warehouse. As a result, activity can be squeezed into shorter periods of time ensuring later cut-off times can be achieved. These economies of scale drive a much higher level of resilience, especially in fulfilment.
Wincanton is a leader in the deployment and management of automation and robotics, and we put innovation at the heart of the customer experience. For example, at our high-volume shared user eFulfilment centre in Nuneaton, we utilise advanced autonomous mobile robot technology for leading eCommerce brands to improve speed, accuracy and safety in order fulfilment.
Increasing the application of innovation to provide resilience in supply chains means utilising technology which serves a purpose for our customers. For example, Wincanton is supporting major retailers through investments in the best technologies. This includes the introduction of 'Master Mover' automated guided vehicles (AGVs) in warehousing we manage for our customers, and ergonomic container de-stuffers that prevent strain and fatigue in manual processes.
For many UK businesses, especially those in retail, technology is at the forefront of the customer experience. It builds relationships with consumers, speeds up transaction times and provides greater insight into performance, allowing retailers to make better decisions. At Wincanton our approach to technology is based on the same principles: we invest in technology to improve our customers' experience, providing efficiency and resilience across their supply chains.
3. Supply Chain Visibility
Resilience also means knowing where your stock is, and how long it will take to get to you, so you can service your customers.
We play a vital role for our customers to support them to successfully deliver some of the most complex projects the UK has ever seen, such as EDF's Hinkley Point C nuclear power station and the Queen Elizabeth-class aircraft carrier, increasing supply chain visibility.
Our materials management solution, Winsight Supply Chain Integrator (WSCI), plays a pivotal role in ensuring surety of supply across many thousands of product lines, creating transparency to better manage the flow of materials for substantial infrastructure projects. This increases project delivery reliability, optimises working capital and reduces waste.
Improving visibility across megaprojects of national importance is an essential of Wincanton's leadership role in transforming the resilience of the UK's supply chains.
4. Collaboration transforms supply chain resilience
Increasing resilience across the nation's supply chains also means challenging conventional ways of working and developing new ways to meet our customers' needs.
For decades the 'Golden Triangle' of logistics, a swathe of land that straddles the West and East Midlands, has dominated the location of distribution centres in the UK. Its location is tempting as a centre of logistics in the country, because some 90% of the UK's population is within a four-hour drive of anywhere in the triangle.
At Wincanton, we're leading the discussion around the repurposing of urban space, to build a more efficient final mile for supply chains, to reduce congestion and improve air quality in urban areas and to provide innovative solutions for our customers. However, urban consolidation and fulfilment centres also have the benefit of instilling further supply chain resilience by creating employment opportunities in communities they serve.
To adopt such a change, the true cost of delivering goods to the consumer will have to be recognised. Today, retail customers expect immediacy and have become accustomed to the convenience of same-day delivery. But to ensure a same-day supply chain is resilient hundreds of fulfilment centres, stocked on an almost constant basis, are required across the nation in order to keep up with expectation and demand. There is a huge challenge to prove that this can be achieved without environmental impact.
To build a more resilient supply chain in the UK a choice needs to be made by retailers as to what type of supply chain to build. In a nation built on next-day supply chains the transition to same-day can happen collaboratively, if the consumer understands the impact and absorbs the cost of such convenience. Only then, when the consumer accepts that logistics is not a free service and that it requires skilled people, property in the right location and efficient transport networks to move goods, can truly collaborative supply chain resilience be built.
5. Sustainability transforms supply chain resilience
Long-term thinking is required to build sustainable supply chain resilience in the UK in the light of the threat of climate change.
We are committed to our part in protecting the future of our planet and will achieve net-zero carbon emissions by 2040. As we transition to a net-zero carbon economy Wincanton is committed to supporting our customers in taking measures to meet their own ambitious targets.
That's why we're taking steps to reduce energy use in our warehouses, invest in energy-efficient materials handling equipment and plot the future of fuels across Wincanton's fleet of some 3,500 HGVs. And that's just the start.
Our three net-zero roadmaps set out our target to be net-zero by 2040 across fleet and transport; property and infrastructure; and packaging and waste. Our top priorities are being net-zero on our 'to home' operations by the end of 2021/22, investing in an all-electric company car fleet by 2026 and offsetting residual carbon emissions through our 'Wincanton Woodland' authentic offsetting programme.
By 2025, through our waste elimination programme, we will double our recycling rates from residual waste and eliminate non-packaging single-use plastic. By 2030, we aim to eliminate all non-recyclable packaging.
We are not just working with our customers to achieve these targets, but with our suppliers too. This activity ranges from increasing the recycled content of plastic packaging; trialling a variety of alternative fuels across our fleet; and the deployment of battery charging infrastructure.
In our leadership role in transforming the resilience of the nation's supply chains, this can only be achieved by addressing the UK's carbon transition collaboratively.
New standards must be set for supply chain excellence to build further resilience across the nation. By focusing on core principles of people; innovation; collaboration and sustainability, Wincanton will lead the way in transforming the resilience of the UK's supply chains for the benefit of our customers and the nation.