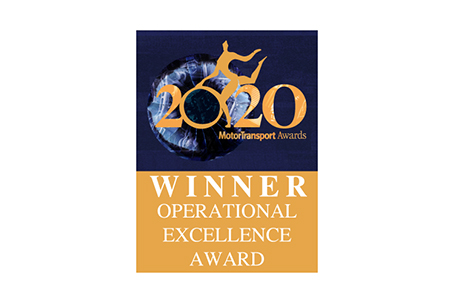 The award celebrates the best examples of logistics operations that have delivered tangible benefits across the supply chain.
---
Wincanton's partnership with Screwfix was recognised for supporting growth across the retailer's Trade Counter network through 2019/20 without any compromise on services or safety.
Operating a network of four distribution centres (which expanded to five in July 2020) on behalf of Screwfix, Wincanton managed, despatched and fulfilled 110,802 deliveries through the year.
The Wincanton-operated fleet made 35,846 journeys across the UK, delivering to 690 Trade Counters with a delivery success score of 99.89%.
This was achieved without any compromise to safety. Rigorous driver training and telematics analysis reduced collisions-per-million-km and contributed to no lost time incidents during the year.
Screwfix has opened, on average, circa 50 Trade Counter (TC) stores a year since 2011.
Rachel Gilbey, managing director of General Merchandise at Wincanton, commented:
"Operational excellence is at the very core of everything we do. I feel proud and privileged to congratulate the team on their success at the 2020 Motor Transport awards, recognising the superb quality of our people and our partnership with Screwfix. Well done everyone."
The Wincanton and Screwfix partnership was 'Highly Commended' in the Supply Chain Strategy and Design category at the 2019 Supply Chain Excellence Awards, and was a finalist for the Partnership Award at the 2019 Motor Transport Awards.