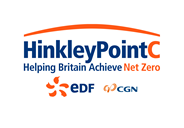 Along with five other start-ups, Nomagic will receive mentorship from Wincanton's senior management, with the chance to trial their solution in a live environment.
---
"Transparency, honesty & reactiveness make a successful innovation partnership. One of our values is 'Feedback is a gift' and the next is 'Face the brutal facts and act. It speaks to how we see partnering internally and externally."
Bartosz Lada, Strategy Analyst at Nomagic
W² Labs is an innovation programme which is open to early-stage businesses. Wincanton created the initiative to help discover emerging ideas which could solve some of the industry's biggest challenges.
Nomagic, selected from our digital fulfilment category, is based in Warsaw, Poland, and provides smart pick and place robots to eliminate tedious tasks in eCommerce and retail warehouses while reducing cost per pick.
We spoke with Bartosz Lada, Strategy Analyst, who talked to us about Nomagic's journey to innovation and the team's vision for their solution.
Through your innovation, what problems do you want to solve?
We help eliminate repetitive manual tasks and solve labour shortage problems for warehouse and operations leaders.
Tell us about your journey to develop your product.
In 2018 we started with a partnership with Cdiscount, the French e-commerce leading platform, to develop the first fully automated robotic induct to a packing line. After this we focused our efforts on integrations of our systems with AutoStore and with Pocket Sorter.
Why did you choose to partner with Wincanton?
We work with ASOS and plan to enter the UK market. Working with Wincanton on their warehouse operations seems like a perfect fit for us.
What does it mean to you to be among Wincanton's W2 Labs cohort for 2022?
It is an opportunity to develop a strong relationship with a British supply chain partner and build one of the few strong partnerships we need initially to expand our product usage through close relationship with selected clients.
What was the biggest challenge in developing your solution?
Reaching the required throughput and autonomy for the types of robotics we provide is the key challenge. For this we developed multiple layers of systems (vision systems, anomaly detection remote monitoring & control) to reach high reliability.
Why are you the best team to deliver the innovation?
We are the leading provider of piece picking robots in Europe and work as true partners with our clients to bring them the trust and reliability they need. Our clients, ASOS, Competec, Cdiscount, chose us and expand with us because of this.
Why do you feel innovation is important in today's supply chain and logistics industry?
eCommerce growth drives the development of distribution centres across the world to serve consumers. On top of this, the nature of eCommerce orders is revolutionising how goods flow in the warehouse to be shipped to end-customers with multiple touch points for individual items.
What was your experience of W2 Labs Pitch Day?
Well organized, on time pitching, practical as it accommodated for remote presentation and with good questions from the audience.
How are you hoping to work with the mentors? How do you feel they can help you?
We are looking for help in understanding the UK intralogistics market and how to adapt our products to the needs of Wincanton and more broadly any specificity of the UK market.
What do you do to improve your creativity, innovation and problem-solving skills?
We constantly raise the bar in hiring at Nomagic. Through new people who bring additional skills, different experiences and areas of expertise we can foster innovation.
Secondly, we consciously and by constraint operate on a limited budget and strict timelines, which forces us to find innovative route to goals or to adjust course.
What do you think makes a successful innovation partnership?
Transparency, honesty & reactiveness. One of our values is 'Feedback is a gift' and the next is 'Face the brutal facts and act'. It speaks to how we see partnering internally and externally.
What's your long-term vision for your product?
We want to provide intelligent robotic solutions that keep the warehouse always on. Our picking robots are the missing piece towards full automation and by constantly increasing their autonomy we can make steps towards partially dark warehouses. We believe this is 10 years away but starting operations an hour earlier at client sites with just robot operating is something we already do.