We understand that high value products and potentially fragile components need maximum protection from possible damage. Wincanton applies innovation and excellence to the design and manufacture of highly specialised packaging solutions to meet even the most complex industry packaging requirements.
---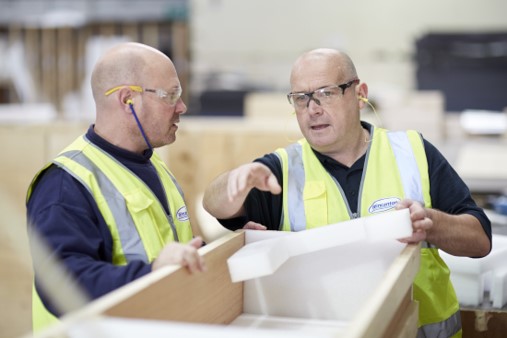 Wincanton designs, manufactures and supplies specialised protective packaging for the safe transit of equipment into the harshest of environments. Whether you need to transport a single item or you are looking for a total support package we can provide a large range of packaging services to ensure both physical and environmental protection of your equipment regardless of size, shape or location.
We have the capability to:
to support the complete packaging cycle from design to re-use, reducing the cost of damaged goods and re-work
improve presentations through innovative product design for protection, reusability and cubic efficiency
ensure a compliant solution - MPAS accredited and DEF-STANS compliant for defence packaging solutions
optimise packaging solutions using kit presentation for product packaging, transit media, home delivery packs or similar
provide storage and bespoke material handling solutions.
We select the best possible materials and can source a variety of alternatives to match specific needs, as well as providing bespoke material handling solutions.
Manufacturing of timber protective packaging products
Bespoke carton manufacture
CNC Foam Mould Design & Manufacture for bespoke protective elements
Corrugated Board design & bespoke manufacture
Specialised metal & plastic containers
Commercial & MoD (SPIS) standard onsite & offsite packing team
Refurbishment team capable of refurbishing wooden & metal containers
Specialist equipment relocations
Section 5 warehousing & storage
Lineside kit presentation
High quality shadow trays for tooling
Storage density media - driving up the use of the cube
Environmental protection in storage and transit
We are committed to using sustainable or re-usable materials where possible to reduce environmental impact.
Examples of our Specialised Packaging Solutions